Vacant Housing in Ireland Hits Record Low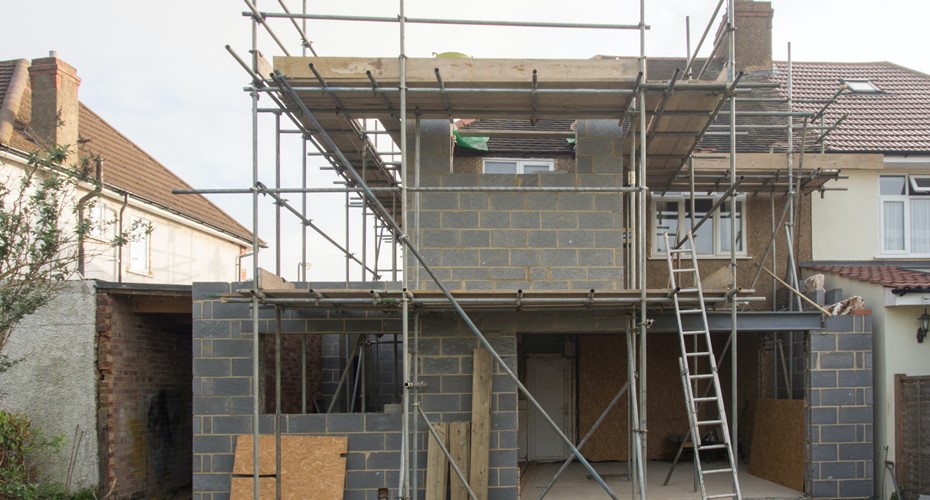 The national residential vacancy rate hit a record low of 3.9 percent in June of this year, new figures show.  
The analysis from GeoDirectory Ireland, found that 81,712 residential properties were recorded as vacant last month. Dublin was the county with the lowest residential vacancy rate in June 2023, at just 1 percent. This was followed by Kildare at 1.2 percent, Waterford at 2.3 percent and Meath at 2.3 percent. 
The highest vacancy rates were reported in Connacht, with Leitrim, Mayo and Roscommon the only counties with residential vacancy rates above 10 percent.  
AmCham members have consistently identified housing as the greatest challenge for Ireland to overcome for their company to invest and expand here. According to AmCham's recent Quarterly FDI Insights surveys, 98 percent of respondents said the availability of residential accommodation is important to maintaining FDI employment in Ireland. 57 percent of respondents said that the availability of residential accommodation is the greatest challenge for their company to invest and expand here and 60 percent said that housing is the area of infrastructure development that requires the most urgent investment from Government.   
Despite the low number of residential vacancies, there has been an increase in the number of housing units that have been completed in the first 6 months of the year as well as the number of residential buildings that are currently under construction. 
There were 22,842 residential buildings under construction in the second quarter of the year, according to GeoDirectory Ireland. This is a 2 percent increase on the same time last year. 
Dublin was the county with the highest proportion of residential buildings under construction at 17.2 percent of the national total, followed by Kildare at 15 percent, Cork at 10.7 percent and Meath at 6.7 percent. 
According to data from the Central Statistics Office (CSO) there were also 14,069 residential dwellings completed in the first half of this year, a 5.4 percent increase on the same period last year.  
Looking at a regional breakdown, residential completions in the second quarter of the year were higher in the Midlands, West, Mid-East and South-East regions, when compared to the same period last year. However, there was a fall in completions in Dublin, the Border, Mid-West and South-West regions. 
In AmCham's 2024 Budget submission, 'Building and Impactful Ireland: For 2050 and Beyond', AmCham identified housing as a critical economic enabler and recommended the ongoing revision of the housing targets to accommodate continued, long-term population growth. AmCham also recommended the undertaking of world-class planning, with domestic and international experts, to examine international best practice on housing delivery, and a continued focus on enabling the delivery of housing commitments under the 'Housing for All' plan.   
Building on these recommendations, AmCham is currently developing a White Paper on the planning system in Ireland. This paper will look at the need to continue to pursue planning reform to provide certainty of timeframe and process, to support future growth and investment, and the delivery of vital infrastructure. This will be crucial in addressing the housing crisis but also for areas including energy and transport infrastructure.   
To engage with AmCham on matters related to housing or planning, contact Ellen McGrath, Senior Public Affairs Executive at e.mcgrath@amcham.ie.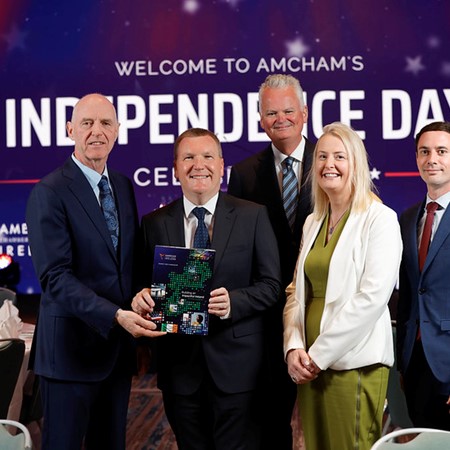 AmCham Launches 2024 Pre-Budget Submission
04.07.2023
Earlier this week, AmCham launched its Budget 2024 submission 'Building an Impactful ireland - For 2050 and Beyond'. AmCham has put forward its recommendations to Government focused on capacity building and infrastructure delivery, energy certainty and sustainability, excellence in research, excellence in talent, and digital transformation.