Become a Member
of Ireland's most respected business organisation with a dynamic programme of networks, leadership development and advocacy with purpose
AmCham is the collective voice of US companies in Ireland and the leading international business organisation supporting the Transatlantic business relationship. Join the leadership of many of the world's most exciting US companies who operate in Ireland.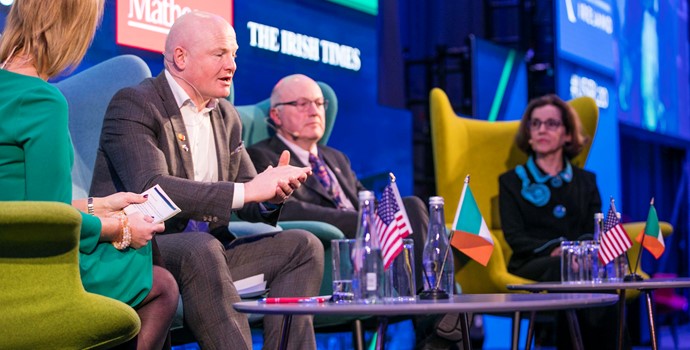 Why Join?
• Have your voice heard at our leadership dialogues which feed into our advocacy agenda while also providing an exclusive networking opportunity for senior leaders.
• Join a range of dynamic networks which focus on current challenges by connecting members, peers and experts – like our Future of Work Network, HR Directors Forum, Taxation Network.
• Access to our highly sought-after leadership development programmes; Emerging Leaders, Leaders of Impact and Mandate Leader programmes.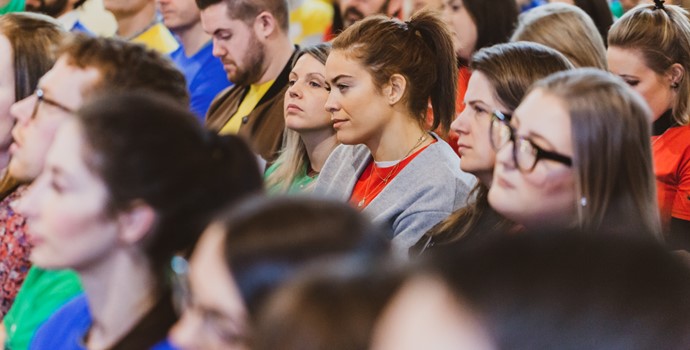 What Do I Get?
• FDI Focus: Our weekly e-zine provides the latest news impacting the FDI community
• AmCham Spotlight: Our fortnightly membership update provides updates on member news and upcoming AmCham events and programmes
• US-Ireland Business Report: This is the definitive guide to the Transatlantic business relationship and an important international resource on Ireland's credentials as a US investment destination. This publication is launched in March.
• Invest in US Guides: Developed in partnership with Select USA, Enterprise Ireland and US State level investment agencies, they provide practical advice for Irish companies accessing the US market.
Who can Join?
• Irish operations of all major US companies across various sectors.
• Irish companies with operations in the United States.
• Organisations with significant linkages to US-Ireland trade and investment.
How to Join?
Complete the form below to register your interest in becoming a member of AmCham and joining a network of more than 400 US companies in Ireland.