AmCham is the collective voice of US companies in Ireland and the leading international business organisation supporting the Transatlantic business relationship. We support our members through networking, leadership development and representation to Government, Media and Stakeholders.
Our members are the Irish operations of all the major US companies in every sector present here, Irish companies with operations in the United States and organisations with close linkages to US-Ireland trade and investment. In many cases, the Ireland operations represent global HQ or EMEA hubs for certain aspects of their business.
Connecting with Purpose
Through our virtual/attended events, webinars, and roundtable discussions our networks support deep collaboration and peer-to-peer learning in a trusted environment. We use best in class technology to ensure that our members can get a first-class networking experience.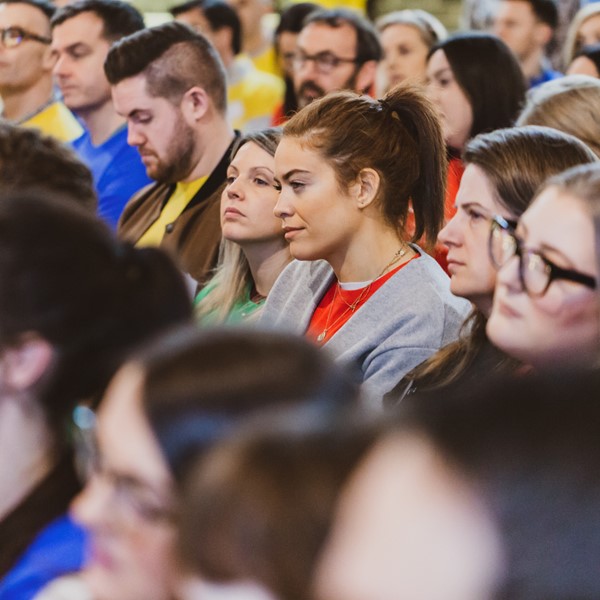 Leadership Development with Purpose
Our leadership development programmes support individual growth within our member companies. All of the programmes are led by industry experts from our member companies and input from members determines topics, agendas and guest speakers. 
Advocacy with Purpose
AmCham membership gives companies a powerful voice as part of what is recognised as one of the most influential business groups in the country. We are recognised as a trusted, credible and authoritative voice at the most senior level with Government and decision makers in Ireland, Brussels and Washington DC.
Our Values
Excellence
We strive to exceed expectations
Connection
We create relationships that make a difference
Supportive
We work together to empower others
Innovative
We are continuously evolving and improving
Integrity
We are trusted to be honest and accountable
Serious Fun...
with a function
Meet our President
Seamus Fives is the 2023 President in the American Chamber of Commerce of Ireland. Seamus is Vice President, API Manufacturing Operations, Pfizer Pharmaceuticals