Leadership Development Programmes
Our leadership development programmes support individual growth within our member companies. These highly sought-after programmes operate virtually and in-person.  
Our current programmes are for:
Emerging Leaders 
Senior Women in Global Organisations  
Site & Mandate Leaders
Emerging Leaders
Open to high potential talent (3+ years' experience) within our member companies, this programme is designed to support the next generation of leaders. It develops networking skills, design thinking and communications across the modules. Participants take part in our flagship event 'Hackathon'.


Women in Global Organisations
For senior women leaders in American Chamber member companies who have a minimum of 10+ years experience. This programme is designed to advance leadership skills in a safe, trusted environment. Participants are re-energised, prepared to inspire and lead colleagues with lasting impact.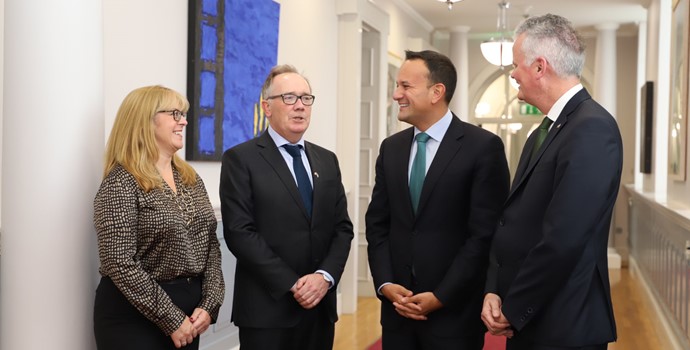 Mandate Leaders
This programme supports the current generation of mandate leaders / global / international / EMEA role holders of the Irish operations of US MNC's. It is delivered in a trusted environment by senior figures from AmCham's members and stakeholders.