AmCham Launches 2024 Pre-Budget Submission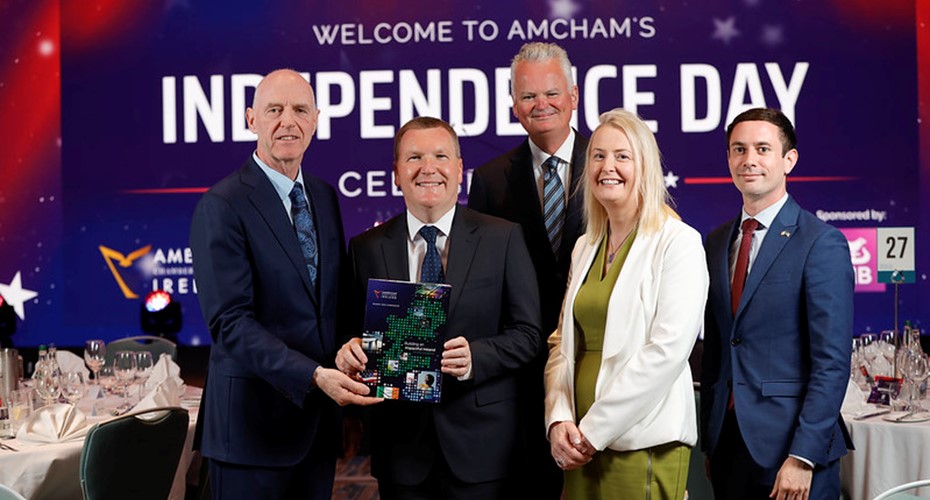 Earlier this week, AmCham launched its Budget 2024 submission 'Building an Impactful ireland - For 2050 and Beyond'. AmCham has put forward its recommendations to Government focused on capacity building and infrastructure delivery, energy certainty and sustainability, excellence in research, excellence in talent, and digital transformation.  
AmCham believes that Budget 2024 provides an opportunity to implement a step-change in how we plan for the future. Ireland, according to Census 2022, has a population of 5.1 million people – this represents an 8 percent increase since Census 2016. As such, Ireland must plan today to cater for continued population growth, and AmCham is calling on Government to demonstrate in Budget 2024 how Ireland will deliver the capacity to be a sustainable home for a population of 8 million people by 2050.  
Through the delivery of sustainable and smart investment, Ireland can retain its current level of investment, and attract the next wave. It is forecast that Ireland will have €65bn surplus over the next four years, up to 2026. Budget 2024 provides Government with the opportunity to outline how it will make smart use of this surplus to redouble its commitment to ensuring Ireland can be an attractive destination for people to live, for business to grow, and for future inward investment to be secured.  
The recommendations within AmCham's Budget 2024 submission are focused on five key areas:  
Capacity: Delivering infrastructural investment to provide the necessary capacity to support a growing and changing population, delivering housing, amenities and a planning system which empowers future development.  
Sustainable & Certain Energy: Delivering certainty in energy supplies and supporting the development and adoption of renewable energy solutions to power Ireland's future.  
Excellence in Research: In terms of R&D, ensuring Ireland becomes a leading European hub for research, strengthening Ireland's position in vital global supply chains.  
Excellence in Talent: Empowering talent with a focus on addressing skills gaps, supporting apprenticeships, and Ireland becoming a top performer within the EU in lifelong learning.  
Digital Transformation: Investment in the acceleration of the National Digital Strategy, with a focus on the digitalisation of public services, supporting citizens and businesses, skills development and cybersecurity for national services and vital digital infrastructure.  
To read AmCham's Budget 2024 submission, click here