US foreign direct investment in Ireland is strong and diversified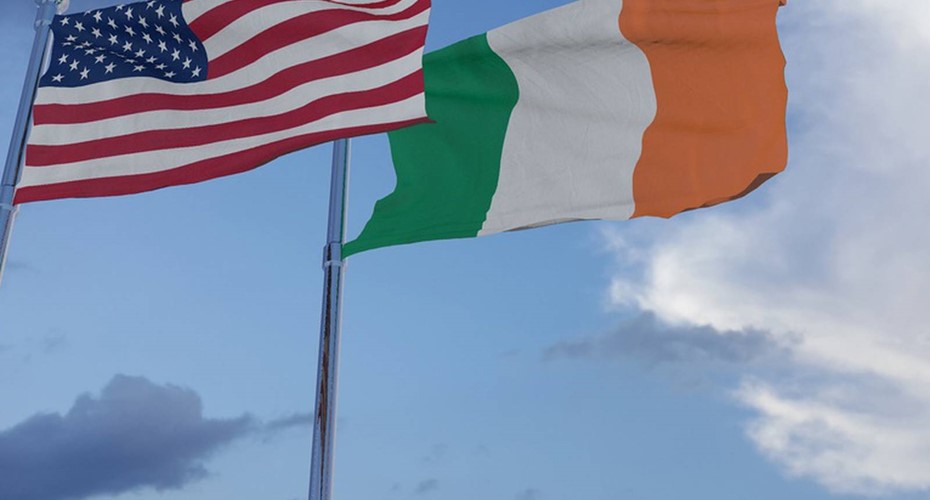 Published in the Irish Independent - Written by Mark Redmond, CEO AmCham
View a PDF of the article on the Irish Independent website here
A number of US multinationals, and their teams in Ireland, are going through very tough times right now. They are dealing with uncertainty about their jobs and what this means for them and their loved ones, as well as coping with wall-to-wall media speculation.
The American Chamber of Commerce Ireland stands in support of these companies and their teams.
Ireland greatly benefits from being one of the world's most globalised small countries, with an extraordinary level of world-class multinational investment and talent. But this means Ireland is also exposed to headwinds in the global economy that can give rise to changes of direction by global companies.
We are currently seeing continued benefits at the same time as the consequences of some headwinds. This is because Ireland has been incredibly successful in attracting such a diversity of multinational investment – in every sector – serving almost every major global market.
In the past 10 days, IDA-supported companies have announced 520 new roles and a $1bn advanced manufacturing facility was also officially opened, also creating hundreds of new roles. These announcements came at the same time as the job losses in the tech sector were announced.
In these challenging times, there are some important numbers we should not lose sight of.
For example, there are 342,000 people directly and indirectly employed by US multinationals in Ireland. Four out of every five medical stents saving and enhancing lives around the world are created in Ireland. And seven out of every 10 brain tumour operations conducted globally uses surgical technology created in Ireland.
US multinationals invest, on average, €28bn every year in the domestic Irish economy on payroll, goods and services and capital expenditure.
There is hardly a community across Ireland that is not directly or indirectly benefitting as a result of the above numbers.
And the "luck of the Irish" really has nothing to do with it. Every investment decision that was taken that created those 342,000 jobs was a choice. The choice was typically on the basis of a rigorous analysis of multiple locations across the world and key metrics.
Those considerations include availability of talent, access to markets, education and research environments, digital and physical infrastructure, political and economic stability and quality of life. Sentiment or luck have no place in these considerations.
As we express solidarity with those working for multinationals going through uncertain times right now, we also stay confident that US investment in Ireland and Ireland's hard-earned position as one of the USA's most trusted business partners is rock solid. But we need to keep our focus.
Make no mistake, the competition for inward investment will intensify and Ireland is facing unprecedented competition for the next wave of investment. Ireland needs to focus on the factors that will attract that investment here.
It should do so with confidence in the numbers; that one third of US multinationals are here for more than 20 years - with some of them employing the third generation of the same family.
Importantly, the multinational and domestic employment markets are more integrated than some might assume. The "spillover" of talent from multinationals to Irish companies was analysed by the OECD. They found that over the six-year period they reviewed, more than one out of every four employees at foreign firms either moved to a domestic firm or became self-employed. In addition, more than one in three startup founders previously worked at a foreign firm.
The factors that have created record levels of US multinational investment and job creation in Ireland have not disappeared over the past two weeks. And the companies that have made job loss announcements have all said they remain fully committed to Ireland.
It is in Ireland's hands to ensure that it protects and enhances the factors that has created this remarkable, mutually beneficial, transatlantic friendship.
Mark Redmond is CEO of the American Chamber of Commerce Ireland.