The Journey to COP26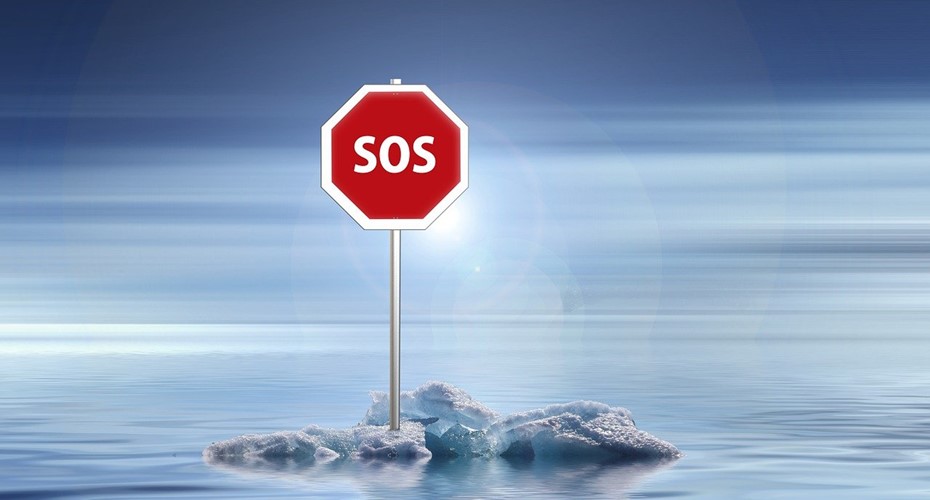 Businesses must measure their climate and sustainability goals as rigorously as their financial targets, a webinar jointly hosted by the American Chamber of Commerce (AmCham) and the US Embassy in Ireland heard last week.
It comes after a major climate report by the United Nations found that human activity has caused changes in the climate that have been unprecedented for hundreds of thousands of years.
As the COP26 Climate Summit approaches and countries around the world prepare to take action to limit global warming and reduce greenhouse gas emissions to net zero, it is becoming increasingly clear the vital role that businesses will play in this transition.
The role Business leaders can play
The Journey to COP26 webinar heard from climate experts and sustainability leaders within industry, all of whom encouraged businesses in Ireland to position themselves as leaders in the race to zero. Many AmCham member companies already have significant environmental and social goals but the consensus among the experts speaking is that businesses should be even more aggressive with their climate targets. They argue that these targets should be measured as rigorously as their financial goals, both to incentivise other companies around the globe to follow suit, and to ensure rapid progress in the race to net zero emissions.
Speakers at the webinar included Leisha Daly, Senior Director Government Affairs, Supply Chain EMEA at Johnson & Johnson and Chair of the AmCham Sustainability Taskforce, Grace Lange, Foreign Service Office, U.S Embassy and Andrew Griffin, Deputy Director of the Office of Global Change at the U.S. Department of State. Attendees also head from Marie Donnelly, Chairperson, Climate Change Advisory Council, Juan Aguiriano, Group Head Sustainability & Technology Ventures, Kerry Group, Mark O'Connor, Associate Director, Energy, MSD and Mark Redmond, Chief Executive, AmCham.
The webinar also highlighted the significant role corporate leaders will play in ensuring that all countries sign up to the 2015 Paris Agreement and commit to limiting global warming to 1.5 degrees Celsius above pre-industrial levels. At present, 45 percent of global G.D.P have not signed up to this commitment, including China, Russia, Brazil, India, and South Africa, who are among the world's largest emitters of CO2. Speakers at the webinar encouraged corporate leaders to make their voices heard in these countries and to consider it when it comes to future investment. If corporate leaders can stress that a countries financial and environmental interests will be best served by pursuing a net zero emissions goal, it could be crucial in securing global alignment on a climate mitigation strategy, attendees heard.
Return on Investment
Speakers asserted their belief that spending on climate mitigation measures is not a cost but an investment that will yield significant financial returns for companies as well as a return for consumers, society, and the planet. Speakers also highlighted the benefit that climate investment will have for the economy, by creating jobs, and encouraging growth and competitiveness at a time when consumers increasingly seek out climate friendly products and businesses.
AmCham's Sustainability Agenda
Many AmCham member companies have significant environmental and social goals and understand that there is a social responsibility to reduce their greenhouse gas emissions. Fulfilling this responsibility also comes with a financial reward as sustainable businesses practice ensures competitiveness in a market where customers seek to make more environmentally friendly choices.
AmCham understands that making the transition to net zero requires an all of economy effort, with investment needed in areas including accommodation, transport, and energy. AmCham is committed to working with government to give our members perspective on the Green Agenda including our recommendations covered in our Pre-Budget Submission:
•           Supporting the adoption of modern technology with greater capacity and large-scale storage, the development of additional grid capacity with increased interconnection points for new renewable energy projects.
•           The creation of a pro-investment environment including the removal of policy barriers that hinder CPPAs and modification of the PSO levy, a more equitable allocation of business rates and consideration of transmission costs.
•           Ireland should expand the use of energy storage, both utility scale, and behind the meter, to support peak periods of demand. Organisations, particularly SMEs, will need support in adopting new technologies and upskilling their staff
•           The Climate Action Plan's electrical vehicles target should be aggressively pursued. Significant investment is needed for the promotion of new technology e.g., sufficient EV charging points and timeline for the roll out of hydrogen fuelled vehicles.
AmCham continues to highlight excellence in sustainability as part of our 60 Shades of Green initiative and will continue to support our members in the transition to a Green economy.