Submission on Mid-term Review of the Regional Airports Programme
AmCham is pleased to have the opportunity to contribute the public consultation on the Midterm Review of the Regional Airports Programme 2021-2025.

AmCham recognises the vital role of air connectivity for trade, business, and personal connections and notes the importance of supporting Ireland's regional airports in promoting balanced regional development. Regional airports, such as Cork, Shannon, Donegal, Kerry, and Knock, play a crucial role in strengthening Ireland's regions and in attracting Foreign Direct Investment (FDI) to regional locations.
Read the full submission here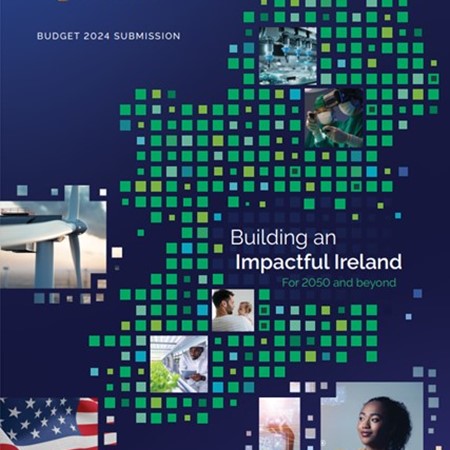 AmCham 2024 Pre-Budget Submission: Building An Impactful Ireland - For 2050 and Beyond
04.07.2023
In our Budget submission, AmCham has put forward its recommendations to Government focused on capacity building and infrastructure delivery, energy certainty and sustainability, excellence in research, excellence in talent, and digital transformation.