AmCham in Solidarity with Ukraine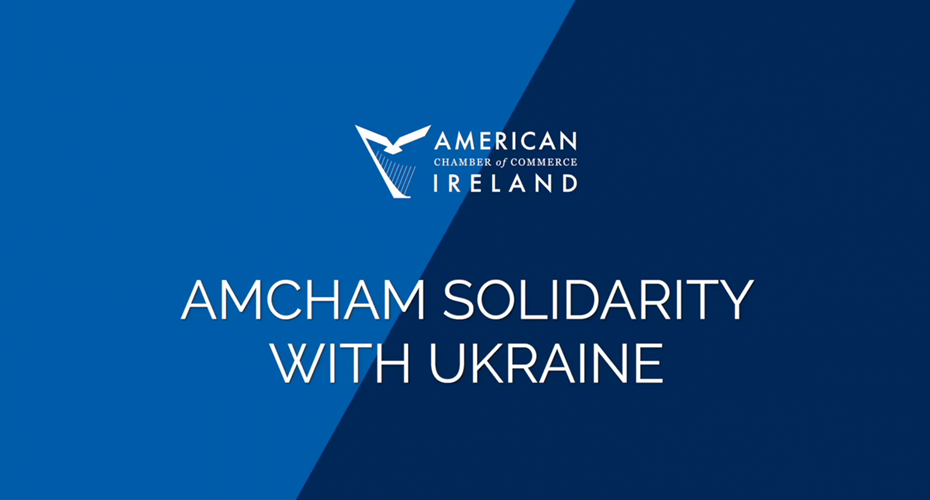 On Wednesday this week, AmCham Chief Executive, Mark Redmond, joined a Zoom call with the CEO and team members of AmCham Ukraine. They gave a first-hand account to the collective leadership of the AmChams of Europe and Eurasia on what they, their families and their communities are experiencing. 
While all the Team were given the means to leave Kyiv – almost half have chosen to stay - to be with their families (one team member staying is seven months pregnant); to protect and defend their communities.    
Those who have managed to reach neighbouring countries - not knowing when they will return – had to contend with grave danger – including bombardment - on their hazardous journeys. They witnessed their fellow citizens trying to stop Russian tanks with nothing but their bare hands.   
As well as the vicious onslaught from Russia, the people fear starvation - for example, they do not have the logistical means to process their stores of wheat into much needed bread.  
They are terrified about what the feared siege of Kyiv will mean – there are 18,000 guns in Kyiv and their citizens will protect it street by street.  
They have asked for our help as follows:  
Tell the truth about what is happening. 
Donate to reputable charities such as the International Red Cross and UNICEF.  
Stress the need to have "safe corridors" for food and medical supplies to reach those that needed. 
It is vital that the people are not deprived of the means to stay in touch with the outside world. 
Together with a number of my fellow AmCham CEO's, Mark  offered that we would take a member of Team AmCham Ukraine onto our Team and look after her/him for as long as they need refuge in Ireland.  
Our friends' final word to us was "courage" – and they are truly showing it – please keep them in your thoughts and prayers.  
A number of our members have advised us that they are providing or are planning to provide support to Ukraine – if you would like us to raise awareness of support measures you are taking/planning please contact Regina O'Connor, Director of Public Affairs and Advocacy at r.oconnor@amcham.ie and Aoife O'Brien, Senior Communications Executive at a.obrien@amcham.ie.