AmCham 2023 Pre-Budget Submission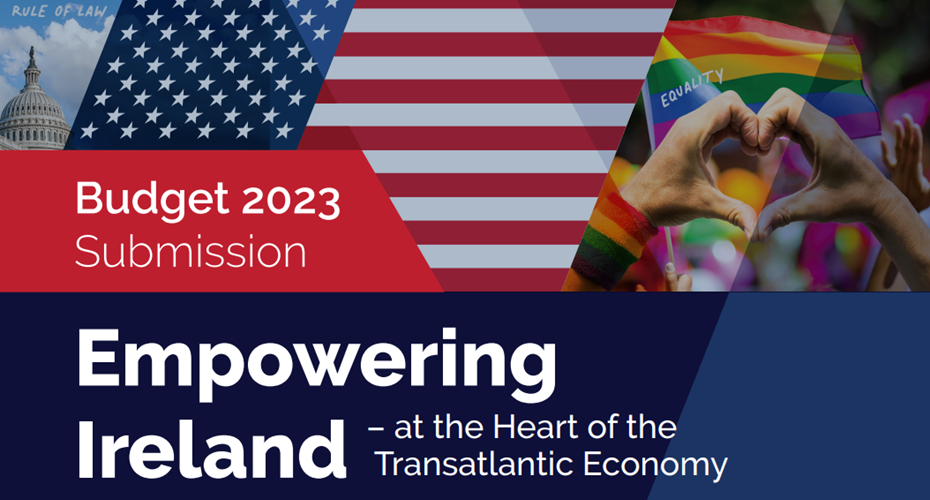 AmCham, today, has launched our Budget 2023 submission, 'Empowering Ireland – At the Heart of the Transatlantic Economy'.
In our Budget 2023 submission, AmCham has put forward its recommendations to Government in the context of promoting business and supporting people and focused on key items impacting members.
Read the full submission here.