2022 US-Ireland Business Report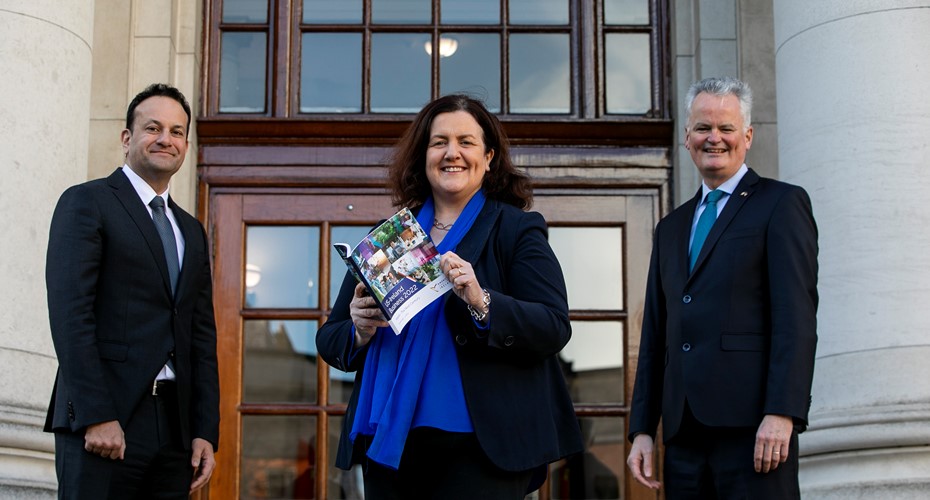 This week AmCham launched our 2022 US-Ireland Business Report, 'Ireland – The Next Century'.   
AmCham also released the results of a survey of its member companies, which signalled that more than 95 percent of US multinationals have a positive view of Ireland as an investment location.  
This is reflected in our 2022 Report, which shows that the two-way trade and investment relationship between Ireland and the United States stands at an all-time high, with record investment in both directions.      
'Ireland – The Next Century' explains how Ireland and the US reached the historical levels of investment achieved in 2021, and the choices that are before us to enhance it further. The Report includes the views of leadership on both sides of the Atlantic – including An Taoiseach and the CEO of the US Chamber of Commerce – the world's largest business organisation.     
The Report also includes the economic insights of renowned Transatlantic expert – Joe Quinlan – and the perspectives of over 30 multinationals and contributions from the next generation of leaders in our member companies about #WhyIreland.     
We will also be launching the Report as part of the St. Patrick's Programme in the US, in New York, Washington DC and San Francisco. Minister Roderic O'Gorman, Minister for Children, Disability, Integration and Youth, is due to launch 'Ireland- The Next Century' in New York on March 14. Minister Michael McGrath, Minister for Public Expenditure and Reform will launch the Report in San Francisco on March 16.    
AmCham's high-level advocacy survey on the views of US multinationals in Ireland was launched on March 7 to coincide with the publication of AmCham's 2022 US-Ireland Business Report.  
Our survey results indicate that this trade and investment relationship will remain strong into the future with 95 percent of respondents saying that Ireland will remain an attractive location for US investment, post implementation of the global OECD corporate tax agreement.   
The survey found that 87.5 percent of respondents, representing US headquartered companies, said the number of employees in their Irish operations had increased in the last 12 months.    
On the topic of remote working 97.5 percent of respondents said they are offering remote working to their non-manufacturing employees, with 47.5 percent offering three days, 22.5 percent offering 2 days, and 20 percent offering 5 days of remote working.   
According to survey results, AmCham members identified housing, skills shortages and talent attraction as key areas for action. 33 percent of respondents identified housing as their number one priority, 24 percent said skills shortages represented the area most important to be addressed, while 17 percent said talent attraction was the number one challenge. AmCham will be proactively engaging with relevant stakeholders on all of these matters.
This week AmCham also launched a two-pager 'Why Ireland – Why AmCham' to help with the messaging for why US companies should invest in Ireland and what AmCham membership offers your company.  You can access the 'Why Ireland – Why AmCham' two-pager here.