EU Sees More Trade Unity With U.S. After Trump-Era 'Irritant'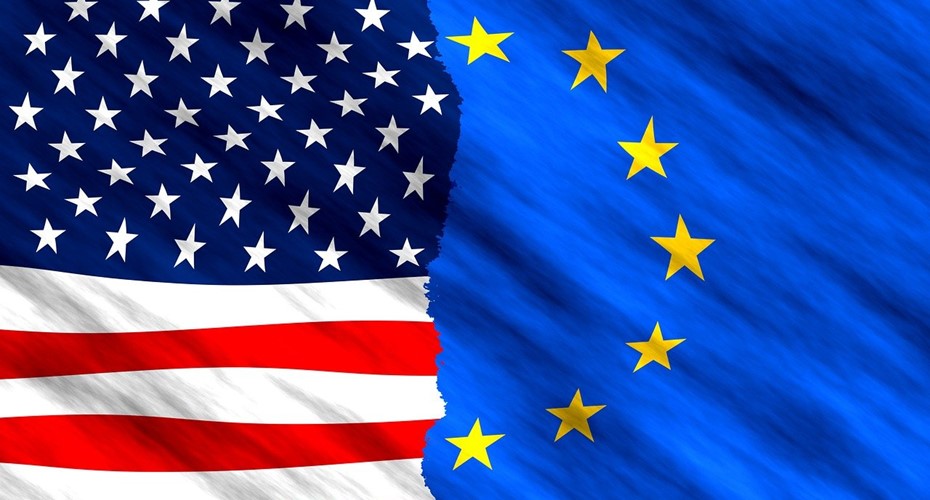 Published on Bloomberg
By Bryce Baschuk
The U.S. and European Union are focused on strengthening the multilateral trading system, the trade minister for Brussels said, less than two weeks after defusing one of biggest transatlantic disputes lingering from the Trump administration.
Late last month, the U.S. and EU agreed to pause tariffs on more than $10 billion worth of goods as part of a broader reset following four tumultuous years under former President Donald Trump. 
The two-year truce has created space for the U.S. and EU to push together for a successful World Trade Organization ministerial conference later this month. "It is important for the continued relevance of the WTO," Dombrovskis said. 
WTO Relevance
Trade ministers from around the world plan to travel to Geneva on Nov. 30 for the WTO's 12th ministerial conference, which is a gathering of the organization's highest decision-making body.
The meeting presents a rare opportunity for governments to deliver concrete outcomes to show that the 26-year-old trade body remains relevant to a global economy where digital commerce is growing and the debate over China's role is heating up.
On Thursday, European trade ministers agreed on a common position for outcomes at the WTO ministerial conference, including an an agreement to curb harmful fishery subsidies, the establishment of a task force on WTO reform, and a framework to expand global trade in vaccines, therapeutics and diagnostics.
U.S. Trade Representative Katherine Tai participated virtually in Thursday's meeting with European trade ministers and discussed the importance of reaching a WTO outcome to the Covid-19 pandemic, according to a USTR statement after the meeting. 
While the EU is willing to consider the arguments for a waiver of WTO intellectual-property rules for vaccines, Dombrovskis said the EU prefers a more holistic approach that deters export restrictions and expands vaccine access through trade facilitation and compulsory licensing arrangements. 
"We are clear that intellectual property should not be a barrier for ramping up vaccine production," he said. "Our proposal to achieve this is through facilitating the use of compulsory licenses."
'Major' Negotiating Gaps
Dombrovskis said the EU wants to see "more commitment from our global partners to match our ambitions" for the WTO conference. 
One area of concern is the WTO's fishery negotiations, where major gaps remain in talks aimed at eliminating an estimated $14 billion to $54 billion worth of annual government subsides that threaten the sustainability of the world's fish stocks. 
A ministerial outcome on fish remains uncertain because India opposes the current proposal, calling it unbalanced and unfairly beneficial to developed nations.
"If we want to see agreement in these various areas, other countries need to accelerate their work and adopt a realistic approach," Dombrovskis said.